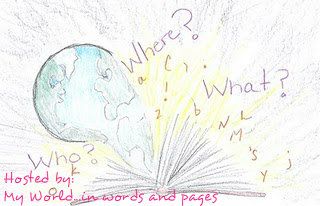 Who? What? Where? is a weekly meme hosted by Melissa at My World…In Words and Pages. You tell everyone basically who you're with, where you are, and what is happening in the book you're currently reading. No spoilers, I promise!
This Week:
Cia has finally laid down in her room after the extremely eventful day she just had. First the Testing, then an unspeakable event took place. She is struggling to stay awake but is terrified what will haunt her dreams if she succumbs to sleep.
The Testing by Joelle Charbonneau
What are you reading this week? Let me know! Be sure to head over to Melissa's post if you want to participate!