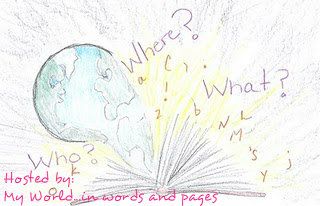 Who? What? Where? is a weekly meme hosted by Melissa at My World…in Words and Pages. Each week you tell everyone where you currently are in the book you're reading. Who you're with, the setting, what they're doing, etc. No spoilers, promise!
This Week:
McKenna and her neighbor, Trey, are talking to one another from their backyards. It's dark outside so visibility isn't all that great. Trey just stopped talking, mid-sentence, and grows quiet. He says he has this eerie feeling that someone, or something, is watching them. McKenna feels it, too.
Light as a Feather, Stiff as a Board by Zoe Aarsen
Where are you in the book you're reading? Let me know in the comments and if you want to participate, be sure to go over to Melissa's post and join the linky!