I thought a good topic would be a look at my blog then vs now.
I've had a lot of time to think about what made me fall off the book blogging wagon (2+ years to think *gasp!*). I realized what made me love doing this way back when in 2013, what happened along the way, and why I ultimately just quit. To make this more reader friendly, I've made a list!
2013 The Bookish Daydreamer
New kid on the block with starry eyes and a simple goal – read books! Yay!
I didn't have any followers, so no pressure to blog the things they'd want to see.
Poor college kid with little money – I could only read what books I already had.
The concept of blog tours was discovered – wait, you mean I can read books that aren't out yet?!
Sign up for ALL the tours!
2014 The Bookish Daydreamer
Crazy, but I actually have a following!
I started receiving the holy grail of book blogging: physical ARCs from the publishers!
Crap, I forgot I signed up for that blog tour.
This book is boring but…blog tour commitment.
OMG, I forgot this ARC was getting published this week. I forgot! Must read ASAP!
*grumbles* I can't think of anything original for my blog. Yikes.
This book came out three weeks. I should've read it by now.
I love this publisher to death for sending me these awesome ARCs but they're going to hate me now that I'm behind.
*pressure pressure pressure*
2015 The Bookish Daydreamer
Mega. Reading. Slump.
My followers are bored with me. I'm not as good as [insert popular book blog here]. I don't know what to write.  (read: major self-doubt)
Fell out of contact with some of my best blogging friends – cue guilt, sadness, etc. I'm a terrible friend.
I'm completely lost and have no idea what books are out, coming out soon, already came out, etc.
What is blogging?
2016 The Bookish Daydreamer
Now it's 2017 and I'm ready to do things differently. You can clearly see how my love of this community and for reading slowly fizzled out. It started off as an exciting journey with glitter thrown everywhere but then the pressure (my own self-inflicted pressure, I'll add) of keeping up appearances, keeping publishers happy, keeping readers happy, staying ahead of the publishing schedule, trying to be original all got to be too much. I lost sight of why I started this blog. I lost track of my pure love of reading and sharing my thoughts on anything I've read. I became focused on the wrong things and it completely burnt me out. I felt like a failure for many reasons and so I just gave up. *sigh*
Here's a list of my new goals going forward. I'm re-energized, I'm basically starting from scratch, and I'm doing this for me. Hopefully, a few of you will find this and decide to stick around! I'd love to have you! (I'm super nice, promise, and love making new bookish friends!)
2017 – Goals Going Forward
Read for the love of reading.
Read what I want to read.
No time constraints or deadlines – read when I feel like it.
Schedule the blog at least a week or two in advance so there's no pressure to have content and write something just for the sake of something being published.
Try and regain back some of my previous bookish friends (I miss you guys!)
Comb my way through that enormous TBR pile!
Post whatever I want to post with no self-doubt or worry if it'll get views or not. If I can't come up with anything original, be okay with that. Reviews are fine too, Christine.
Enjoy the journey. There's a reason this is a hobby!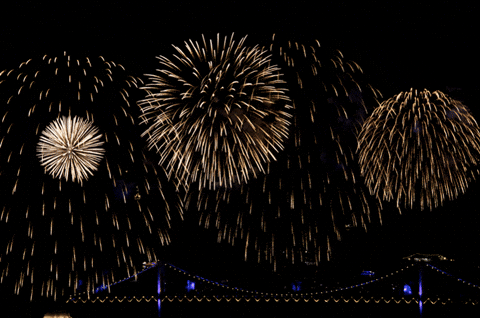 I'm hoping that now that's it's out in the open, I'll easily be able to remind myself why I started in the first place. It's hard not to put pressure on yourself sometimes but life happens. It's too short to stress about silly stuff.
If you made it down this far, thanks so much for reading! Seeing that someone somewhere cared enough to read what you post is an exciting and heartwarming feeling. Hopefully, like I said, you'll stick around even during the boring and uninteresting times. I'm not all that dull (I don't think!).
So now I have a question for you! What have you done to get yourself out of a blogging slump? What sort of things do you do to keep your blog interesting and fresh? Leave me a link to your blog too so I can come visit!